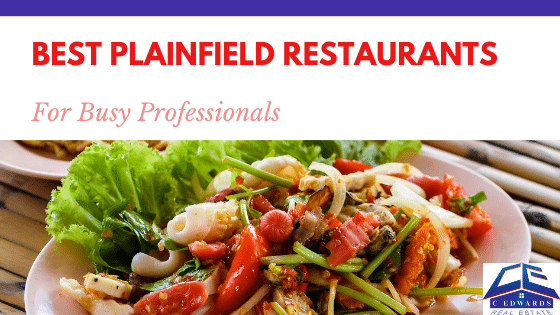 Best Plainfield Bars & Restaurants For The Busy Professional
Best Plainfield Bars & Restaurants For The Busy Professional
If there is one thing it seems we can never get enough of it is time. For those of us that spend most days buried under piles of work looking forward to lunch is part of the routine. I understand just how important it is to be able to grab a fantastic meal quickly so that you can get back to work. I also know how disappointing it can be to run over on your lunch break. Slow service or be given a subpar meal when you were looking forward to enjoying your lunch. If you are a busy professional like me that is always on the hunt for a fast and delicious meal in Plainfield, this post is for you. Here are a few of my favorite Best Plainfield Bars & Restaurants,  Make sure to share it with your colleagues they will thank you!
Crafted
I don't know about you but I am a sucker for barbecue. Crafted is one of the newest and most popular barbecue restaurants in Plainfield. They feature a bar and plenty of outdoor seating if you're craving a bit of fresh air to re-energize you for the afternoon. Be sure to add some spice to your Mondays by ordering their $5 special for boneless wings or chicken and waffles.
"Craft ales, cocktails, and great "different" pub food. The food is classic pub food, but with a quirky enjoyable twist. Ideal for sharing as many of the portions we saw were huge! Totally recommend the hand-cut sweet potato fries….best we have ever tasted. All the food looked and tasted made from scratch and was well presented." – Allison
Crab Boil 59
Best Plainfield Bars and Restaurants for Seafood is Crab Boil 59.   If you have been particularly stressed at the office, Craft boil 59 offers a wonderfully relaxing atmosphere and surprisingly delicious seafood. I have never been there without being thrilled with both my meal and my service. I particularly love how you can mix and match your fresh catch of the day with their variety of delicious sauces. This is also a fantastic place to go if you are looking to blow the socks off a client.
"Gotta say I was blown away!! This was the best and freshest seafood. I had crab legs, shrimp, and mussels and it was so good I am considering going back tomorrow." – Joseph L.
La Dolce Vita per Tutti
Speaking of impressing clients, La Dolce Vita per Tutti is a spectacular little Italian restaurant offering a classic atmosphere with cuisine that is to die for. If you ever decided to indulge in a cheat day from your no-carb diet you oh it to yourself to make a reservation or just stop in. They offer some of the best Italian food in Plainfield with phenomenal service. They get my vote for Best Plainfield Bars and Restaurants.
"I believe La Dolce is the best Italian food in the Plainfield area. I have had many different dishes here and have never been let down."- Dan S.
"Terrific Italian food. Fast, friendly service. We go there often and always have a hard time choosing from their menu. Everything's great!" – Bob T.
Best Plainfield Bars and Restaurants- Station One Smokehouse
This one has to be included for Best Plainfield Bars and Restaurants. "My passion for BBQ began during my time running my family's butcher shop, City Meat Market in Naperville." I took a two-week tour through Central Texas to explore this world of barbecue and I fell in love.    Brad from Station One Smokehouse
Central Texas-style BBQ to Chicago's southwest suburbs."We ordered a smorgasbord of items and nothing disappointed. The brisket chili had a hint of heat and was beyond incredible. At $10 for a large (which is enough for two very hearty bowls), I know this will be a staple carry-out order for us in the future. The elotes and cornbread were awesome and the brisket burger was scrumptious. I can't wait to return for the chicken and pulled pork!" -Rachel Z
Want More Tips About How To Make The Most Of Every Day In Plainfield?
Please subscribe to this blog and come back every week to learn more about the local businesses, attractions, and events that make life in Plainfield so wonderful.