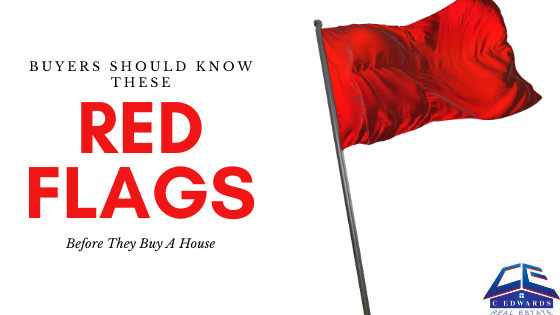 Home Buyer Red Flags Before you Buy a House
Know these home buyer Red Flags Before they Buy a House
Are you getting ready to buy a home in Plainfield? Watch out for these home buyer red flags.  If you are anything like most people, you have some nerves about making a mistake and choosing a "lemon". Of course, when you hire an experienced Plainfield Realtor like me you won't have to stress so much. However, it is still important that you know what red flags to keep your eyes peeled for during your Plainfield home search. Be sure to pin and bookmark this one so you can come back to it later!
Staging Is Designed To Distract You
Staging is generally seen as a positive thing because it allows you as a buyer to envision your life in a home. However, one of the other main functions of staging is to distract you from potential flaws that are lurking in the details. The first time you walk into a home you are considering buying, allow yourself to enjoy the staging. Then take more time to look closer at the walls, floors, and ceilings.
Home Buyer Red Flags Locked Doors
If there are rooms and closets with locked doors, it should raise a red flag. There are times when it could be an accident or coincidence. However, if the current owners are not happy to let you in now or soon, you should be even more concerned that they are trying to hide something major.
Fresh Paint On One Wall
Another home buyer Red Flags can be fresh Paint. One thing to train your eyes for is a single wall with fresh paint in any given room. Again this could be as innocent as correcting an outlandish accent wall that was done to the seller's personal taste. However, fresh paint on one wall is often a sign of either water damage or mold. Your home inspection will be able to decipher for sure but it is a good idea to dig deeper and ask questions at the very least. Remember, the seller is legally required to disclose this type of information.
Open Floor Plans In Older Homes
Open floor plans are all the rage these days. However, if you walk into an older Plainfield home with a wide-open floor plan, you should become a bit concerned. Sometimes people will remove important, load-bearing walls without getting permits. These types of renovations can not only raise some issues during escrow but can be downright dangerous.
Home Buyer Red Flags- A Lot Of Nearby "For Sale" Signs
If you drive through the neighborhood and it looks like there is a mass exodus going on, you should immediately start asking questions. Although this was a common sight during the recession, it isn't common outside of new construction communities.
Planning To Buy A Home In Plainfield?
To the untrained eye, a money pit can look flawless. It goes without saying that you don't want to get suckered into this unfortunate position. This is just one of the many reasons why it is so important that you hire an experienced Plainfield Realtor to help you with the purchase of your home. Especially if this will be your first home!