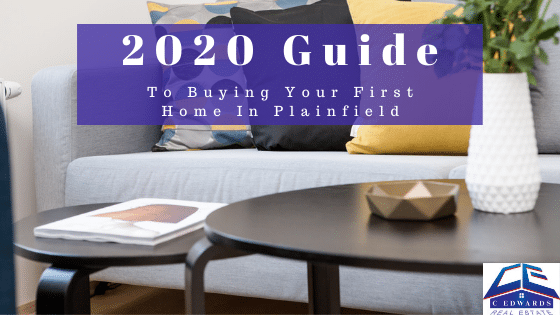 Buying Your First Home in Plainfield-2020 Guide
Buying Your First Home In Plainfield In 2020
One of the proudest moments in your life will be the first moment you're handed the keys to your very own home. Buying your first home in Plainfield can be so rewarding. Just imagine what it will feel like crossing the threshold of your first home knowing that all of your hard work has paid off. Think of how good it will feel to know you are putting equity into your home every month rather than helping your landlord get rich. This is a very exciting time in the Plainfield real estate market. There are more opportunities for first-time buyers to realize their dreams of homeownership.
Get Pre-Approved Before You Do Anything
Very first and most important step in buying your first home in Plainfield is getting pre-approved for a mortgage. The reason this needs to be your first step is to be able to set your budget. Getting pre-approved also ensures that you will be able to buy a home with traditional financing. Not every lender has the same ability to be able to get you pre-approved for a mortgage. Therefore, I suggest you reach out to an experienced Realtor like myself that specializes in working with first-time buyers to get matched with a lender that is most likely to get you approved.
Make A List Of Must-Haves before Buying your first home in Plainfield
Once you get your coveted pre-approval letter in place the fun begins. Next we can sit down together to discuss a list of what you want in your home. While it is easy to do this on your own, it is always wise to work with your agent during this phase. Doing a wants list together will help prevent any unrealistic expectations.  Planning before Buying your first home in Plainfield is key. We will figure how much house you will be able to get for your budget. Then we will compare your wants list with current conditions of the Plainfield real estate market.
Interview Plainfield Real Estate Agents
This is one of the largest and most crucial purchases you will ever make. The Plainfield real estate agent that you hire to represent you can make or break your entire experience. Buying your first home in Plainfield should be a good experience. Therefore, it is important that you take the time to interview prospective agents and ask them for referrals. It is very important that you hire a Realtor that specializes in working with first-time buyers.  An experienced Buyer's agent is your best advocate.  Buyer's Agent are better equipped to educate you and  keep you informed. Additionally a Buyer's Agent find creative solutions to problems that arise and negotiate on your behalf.
Be Careful About Spending Until You Close
One of the biggest mistakes that buyers make is overspending during the escrow period. Your lender will actually run your credit immediately before closing and if you have taken out any new loans or lines of credit or splurged on something like new furniture your mortgage can be denied. Just imagine how devastated you would be to show up to the closing to find out you lost your new home over something like this?! For this reason, you should refrain from making any significant changes to your financials during the process.  Consult your Plainfield Realtor and lender before you make large purchases.
Want To Buy Your First Home In Plainfield?
I couldn't begin to tell you how thrilled I am for you that you are ready to take this step in your life. Buying your first home in Plainfield should be one of your most cherished memories. Not only would I love the opportunity to interview to be your Plainfield Realtor, but I have also prepared The Plainfield First-Time Homebuyers Bible to help walk you through what to expect from this experience.
Tile, Grout, Hardwood and Carpet Cleaning