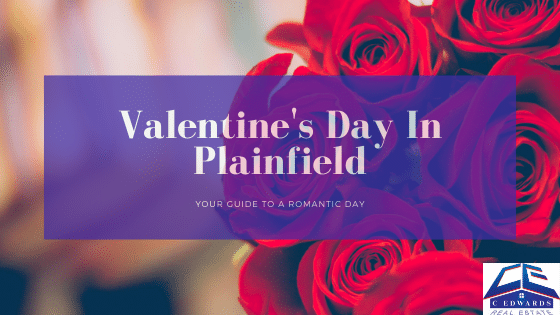 Romantic Restaurants For Valentine's Day In Plainfield
Romantic Restaurants For Valentine's Day In Plainfield
Valentine's Day is almost here and love is everywhere.  I know that sometimes it can be a bit challenging to find the right romantic restaurant for Valentine's Day in Plainfield. When you are short on time, so here are a few Plainfield restaurants to make it easier. Each of them has something special to offer depending on your unique tastes but all are worth a try. Be sure to bookmark and Pin this post so you can come back to it year after year.
Capri Sogno
Nothing says romance like a beautiful Italian restaurant. Capri Sogno is a popular venue for a romantic Valentine's Day in Plainfield.  There is nothing like real Italian food from real Italians and that is exactly what you will find at Capri Sogno in downtown Plainfield. You can truly taste the authenticity in every bite and your date will be impressed with your selection of the restaurant that translates to "dream" in Italian.
What People In Plainfield Are Saying About Capri Sogno
"An excellent dining experience from the atmosphere to the wait staff to the food. The chocolate lava cake was out of this world" – Melissa K. Capri Sogno Restaurant Plainfield
MORA Asian Fusion
Few places in Plainfield have an ambiance as stellar as what you will experience at MORA Asian Fusion. You will feel like you are back in the big city from the moment you step into MORA. The intention is for the atmosphere to be mimicked in the food. That mission is beautifully accomplished in every item on the menu from the sushi to the salads. All of which will leave you feeling spoiled.
What People In Plainfield Are Saying About MORA
"I adore this place very much. There is a very nice ambiance. The cuisine is very tasty. The service is powerful and the team is friendly."-Jozua J. Link to Mora Asian Fusion
Paris Bistro
If you can't afford to whisk your sweetheart away to Paris, you can at least feel like you are in the city of lights for the night when you go to Plainfield's Paris Bistro. All of their French cuisine will leave you equally satisfied and desperate for more while the ambiance will put stars in your eyes.
What People In Plainfield Are Saying About Paris Bistro
"Romantic atmosphere- the decor is on point. The food is fresh and very flavorful! We had a great time! For sure we'll be coming back." – Ghenciu V. See the Menu for Paris Bistro here
Opera House
From the lighting to the art on the walls, there is definitely a seductive element to Opera House. Opera house is a fine choice for Romantic Restaurants in Plainfield. This is the restaurant of choice if you are looking for a place that is rich in both flavor and history. This 19th-century building has been beautifully restored and is now the go-to steakhouse in Plainfield.
What People In Plainfield Are Saying About Opera House
"We paid the Opera House a visit on our anniversary and it did not disappoint. The food was delicious and the steak was to die for! The dining room had a great feel to it (grand and elegant) and the personal service was outstanding. We were pleasantly surprised. I highly recommend this place!" – Will S. Learn more about Opera House of Plainfield
How Do You Spend Valentine's Day In Plainfield?
What is your favorite way to spend Valentine's Day in Plainfield? Please comment below with your favorite restaurants, attractions, and Valentine's Day activities in and around Plainfield.